Competitive Analysis
TechSmart vs the Competition: 45-Day Endurance Test
Our engineers performed an extensive 45-Day endurance test of our TechSmart® S20006 and the Electronic Throttle Body of a competitor.
The engineers measured the durability of the units as well as the motor torque required to open and close the throttle plates, as well as a complete a complete physical comparison of both units. The test results speak for itself.
With TechSmart's superior quality and durability, you'll have an Electronic Throttle Body that stands up to the underhood conditions and strenuous demands of today's engines.
TechSmart S20006
The S20006 was tested for a full 45-days and was fully intact at completion with good operational characteristics.
The end result is a reliable and premium quality Electronic Throttle Body that meets or exceeds the OE alternative.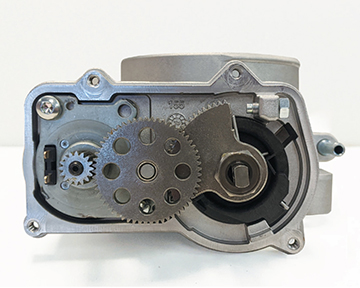 The Competition
After 10 days of testing, the compound gear cracked in the middle.
While this failure was predicted, there are other design flaws that this failure masks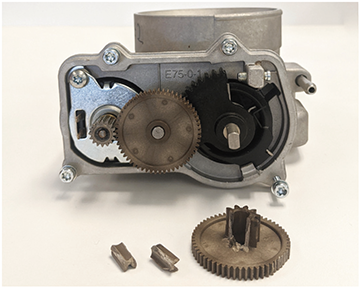 TechSmart Premium Quality vs the Competition
Further proof TechSmart® makes a superior quality Electronic Throttle Body. We pay attention to our components, engineering, and manufacturing.
| | |
| --- | --- |
| COMPETITION | TECHSMART® |
| Low cost suppliers | Premium quality supplier |
| Unreliable reman options available | 100% NEW, never reman |
| Low-quality components | Upgrades to failure-prone components |
| Most do not include gaskets | Provided as kits with required gaskets |
| Release part numbers that are not failure-prone | Coverage for popular and failure-prone applications |